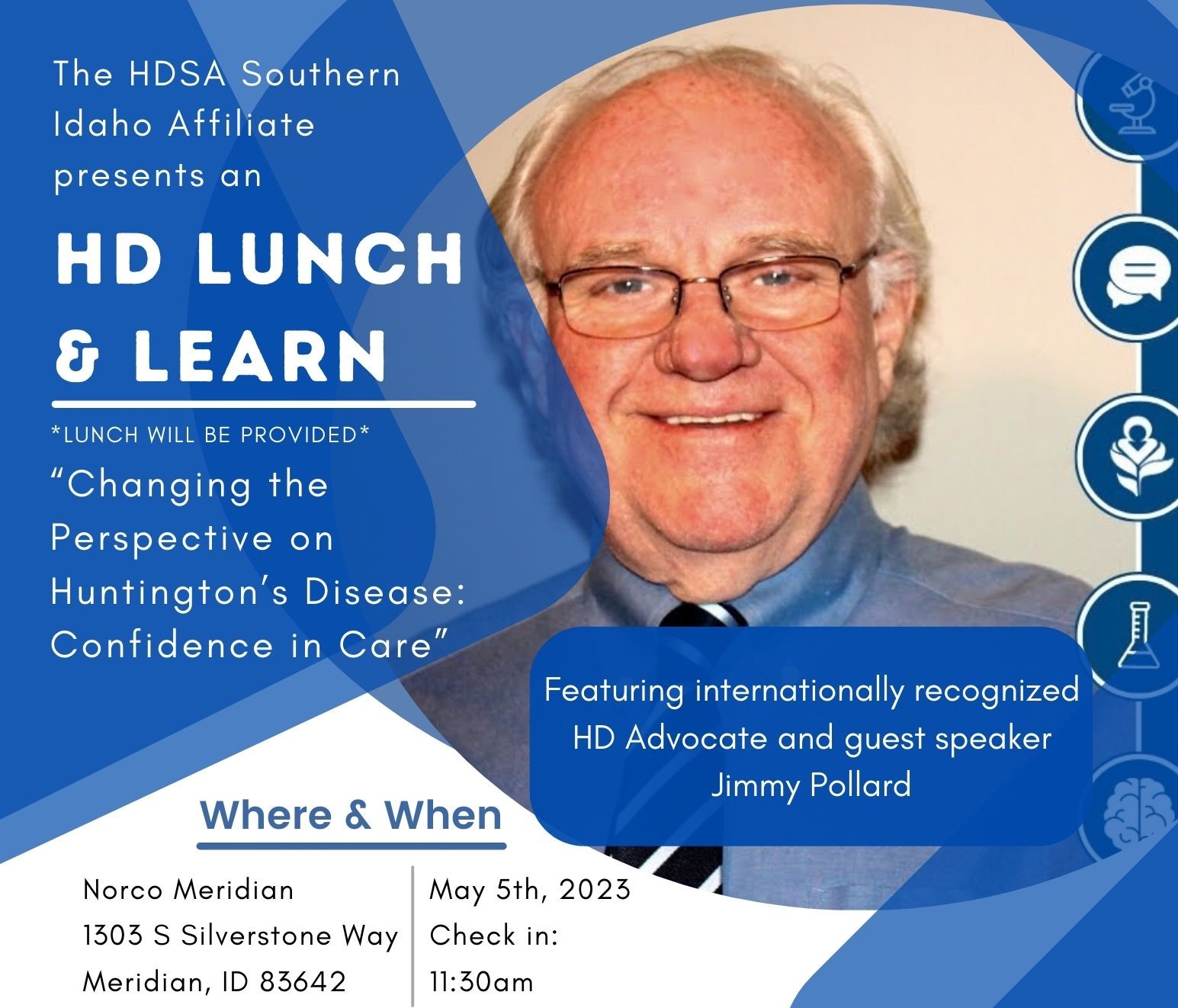 AGENDA:
11:30-12pm - Arrival, Lunch, Networking 12-12:15pm - Welcome and Introduction from Brianne Heimbuch, LMSW & HDSA Social Worker
12:15-1:30pm - "Hurry Up & Wait-Thinking About Thinking with HD." In this interactive presentation Jimmy helps caregivers understand how it feels to think with a brain affected by HD, and shares insightful experiences from his time working with HD patients in care facilities.
1:30-1:45pm - Coffee Break
1:45-3pm - "No Surprises!!!" Enhancing Predictability and Building Routine into Daily Home Life." In this session Jimmy explains how and why folks grow dependent on predictability and suggests ideas on enhancing predictability to improve home-life.